All ordering must be done in person or by phone. We do not take email orders. Thank you.
Closed Tuesday, December 25, and Wednesday, December 26. (That's Boxing Day.) Our regular schedule resumes Thursday, December 27.
Cookies
We handmake a delightful assortment of festive cookies you won't find anywhere else. Perfect for platters, tins, and unique gifts.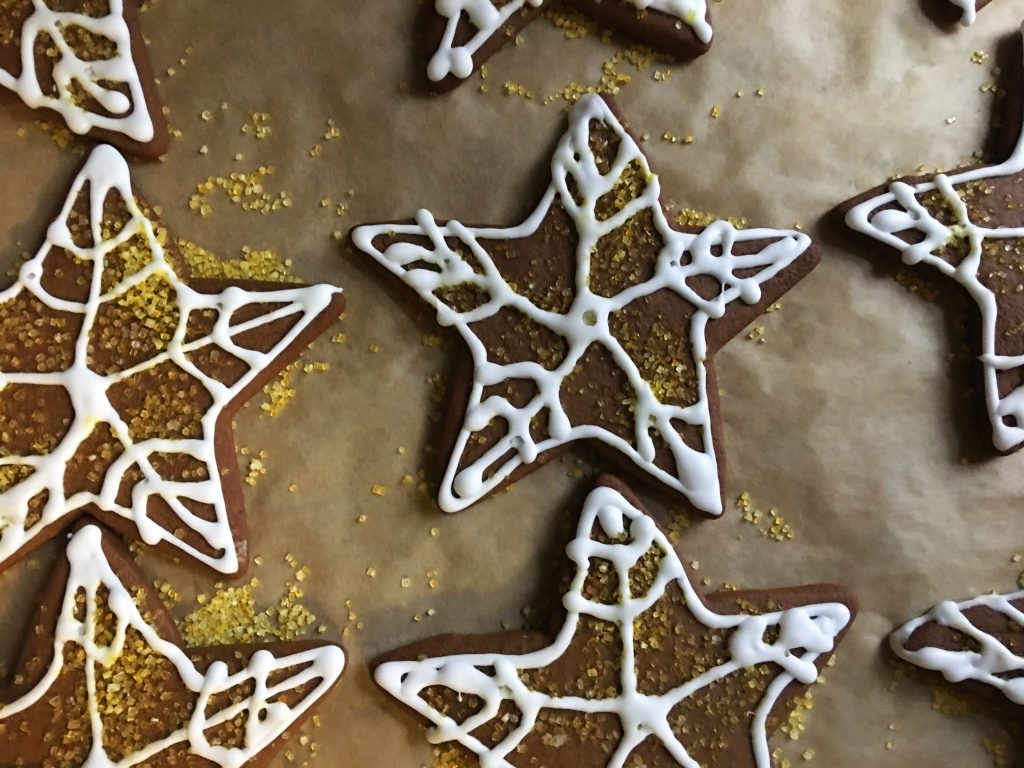 Platters
$20 per lb. of cookies plus $10 for the platter, cellophane, and ribbon.
Gift Tins
We pack tins of artfully arranged assorted cookies and tie them with curling ribbon for you to grab & go. $25.00
Cookies are also available for Order.
Gingerbread Boys & Girls Individually Hand Decorated
Can be personalized with names if ordered in advance. Or buy them plain and decorate them yourself!!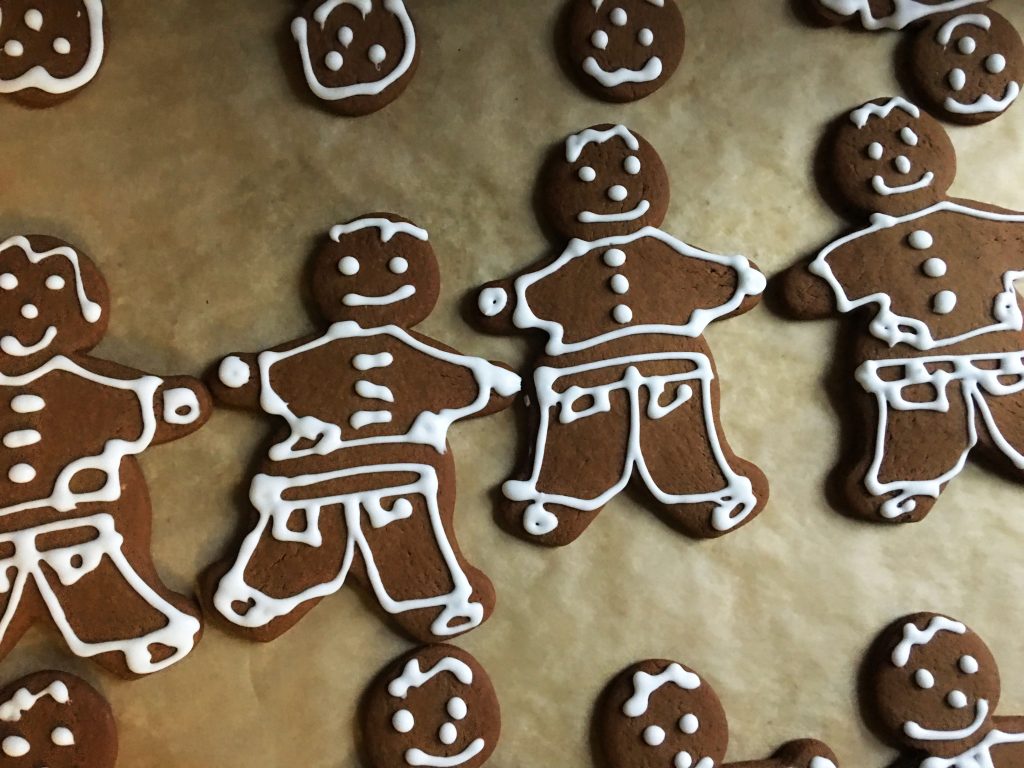 Cookie Varieties
Raspberry Jewels | Pinwheels | Linzer Cookies | Pignoli | Mexican Wedding | Biscotti | Lemon Shortbread | Cherry Balls | Chocolate Crinkles | Butter Cookie Cutouts | Ginger Bread Cookie Cutouts
The Ultimate Showstopper for your Holiday table
Buche de Noel (aka, Yule Logs)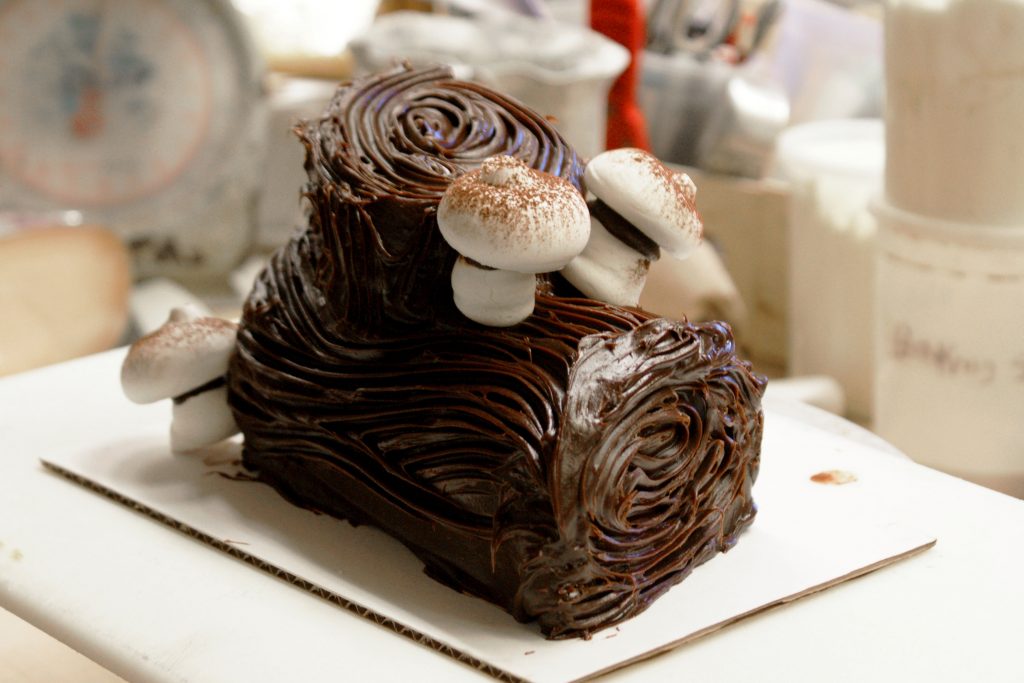 Cake choices for your Buche de Noel
Vanilla Chiffon Cake | Flourless Chocolate Cake
Filling Choices for your Buche de Noel
Whipped Cream | Raspberry Mousse | Chestnut Mousse | Chocolate Mousse
Frosting Choices for your Buche de Noel
Dark Chocolate Fudge | Light Chocolate Buttercream | Vanilla Buttercream
Large $120.00 — serves 16-20 people
Small $65.00 — serves 8-10 people
Main Dish?
Meats
Roasted or Smoked: Whole Turkey, Turkey Breast, Pork Loin, Duck, Ham, Brisket or Prime Rib. If you have a favorite we can make it for you.
Seafood
Lobster Salad, Shrimp Salad, Crab Cakes, Salmon Cakes, & Chowders. Have a favorite seafood dish or appetizer not listed, ask us.
Side Dishes
Braised Veggies, Roasted Veggies, Sautéed Veggies, Mashed Potatoes, Sweet Potatoes, Stuffing, Gravies and Sauces.
Breakfast Pastries
Muffins or Scones, Sweet or Savory
Coffee Cake, Pumpkin Cake, Banana Coconut Cake, Dutch Apple Bar, Cranberry Cake, Ginger Bread Cake — in 1/4 or 1/2 sheet sizes.
Egg Dishes
Spanish Tortillas, & Quiche with Assorted Meats Cheeses & Veggies. Baked in small or regular size pie tins.
Available to Order
Cookies
Buche de Noel (aka, Yule Logs)
Pies
Tarts
Layer Cakes
Giant Black & White Cookies
Meringue Mushrooms
Meringue Snowmen
Cookie Gift Tins & Platters
Gingerbread Men
Edibe "Stained Glass" Ornaments
Main Dishes
Meats
Seafood
Veggies
Breakfast Pastries & Eggs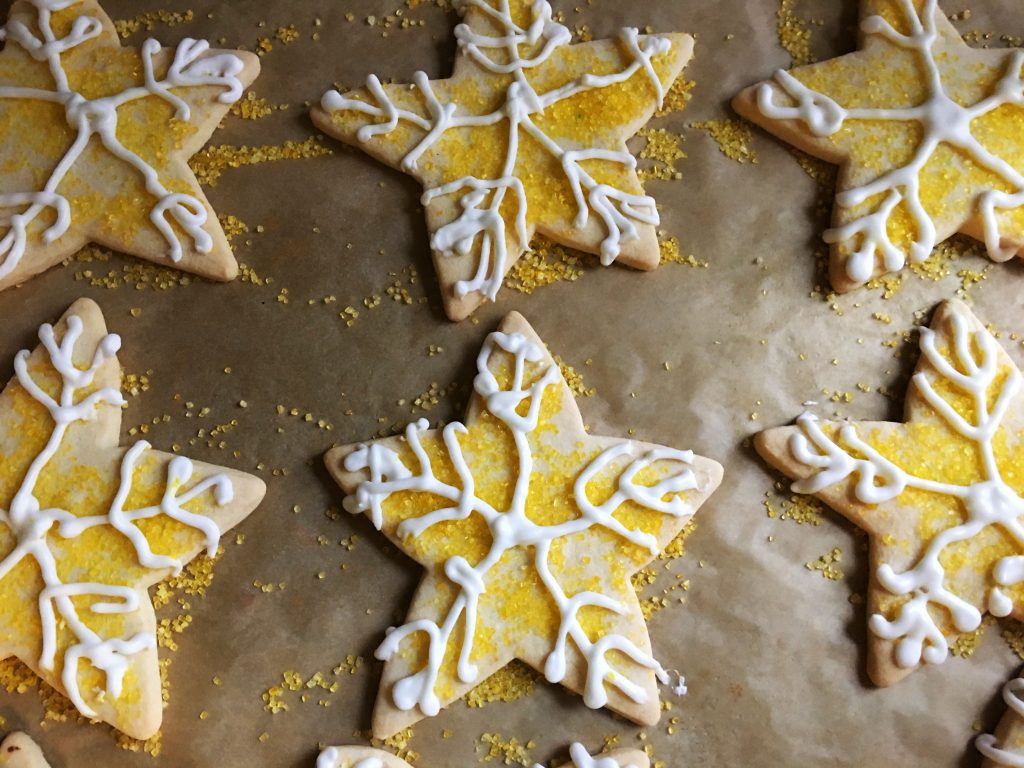 Please remember to place your order NO LATER than Friday December 21st. Limited Quantities Available.
Please Order Early