LAST DAY FOR PLACING ORDERS IS SUNDAY NOVEMBER 18!!!!!!!

We can cook your TURKEY for you and make the stuffing too!!
Turkey
Order your bird by the pound, allowing 1 1/4 lb. for each diner plus a margin for leftovers if you wish.
Turkey is available either slow roasted with Apple wood smoke or traditional style oven roasted.
For added convenience you may also order a boneless turkey breast. All turkeys come with gravy. Homemade gravy will also be packaged as a side.
[market price]
Wood Roasted Meats
Boneless Home-cured Fresh Hams
Pork Loins
Roast Beef
Ask about your favorite cut!!! (Please order meats at least one week ahead to insure availability.)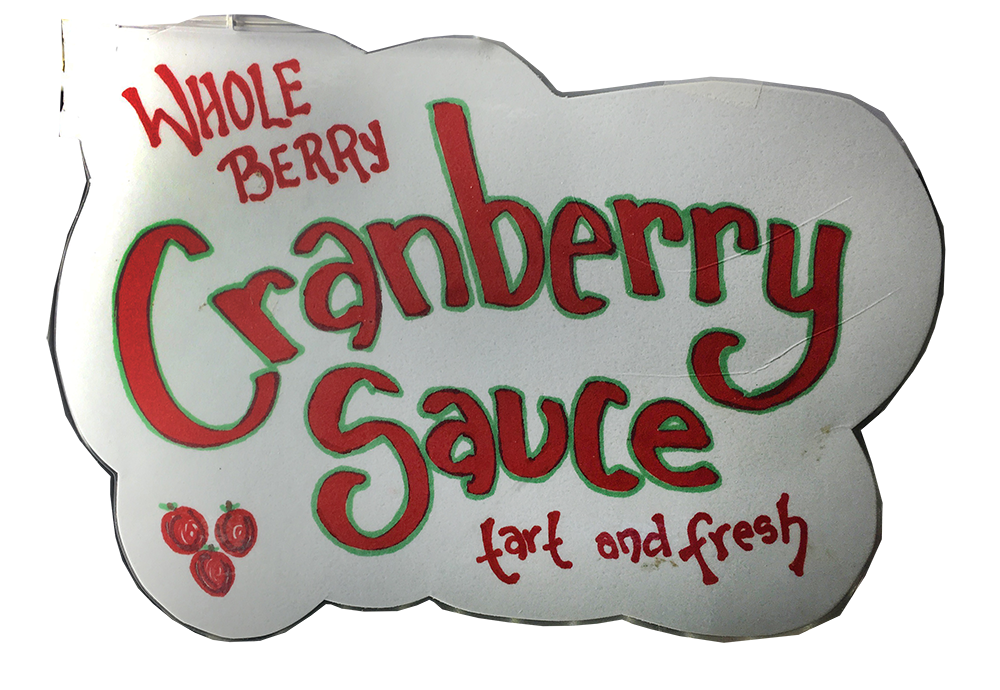 Stuffing
$14 per lb.
Traditional Bread Stuffing made, of course, with our own homemade bread
OR
Vegetarian Cornbread Stuffing with caramelized shallots, pine nuts, and parmesan cheese. Yes, we make the cornbread too!! Want to make your own stuffing? Fresh Bread Cubes are available in 1 lb. bags. Cornbread available in medium or large tins
Veggie Sides
Mashed Potatoes – Russet or Sweet Potato
Braised Brussel Sprouts
Shaved Raw Brussel Sprout Salad with Walnuts & Parmesan
Sautéed Broccoli with Lemon &White Wine
Roasted Winter Veggies with Ginger & Rosemary
Soups
Butternut Squash
Tomato Soup
Vietnamese Sweet Potato w/ Cranberry Pesto
Creamy Cauliflower Cheddar (no cream)
(All of the above soups are Vegetarian. Sweet potato and Squash soups are Vegan.)
We use Local Veggies. Available for order in Pints or Quarts.
Dinner Rolls
Soft Buttery potato rolls. $15.00 per dozen.
Cranberry Sauce
Whole fresh cranberries cooked with sugar. That's it. It's all you need. $6.50 pint $13.00 Quart
Apple Sauce
Simple & purely delicious, local apples. So sweet we don't add sugar.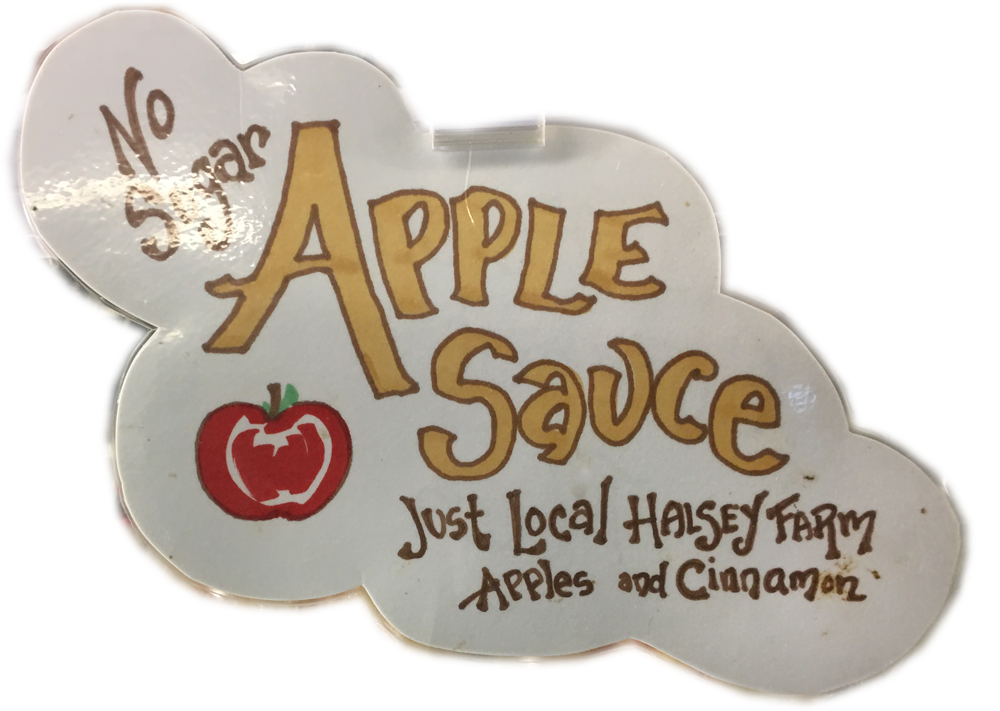 Don't Forget
We have a wonderful selection of Cheeses
Homemade Crostinis
Cheddar Parmesan Crackers
Our Focaccia Pizzas and Gruyere Cheese Crisps also make wonderful appetizers and snacks.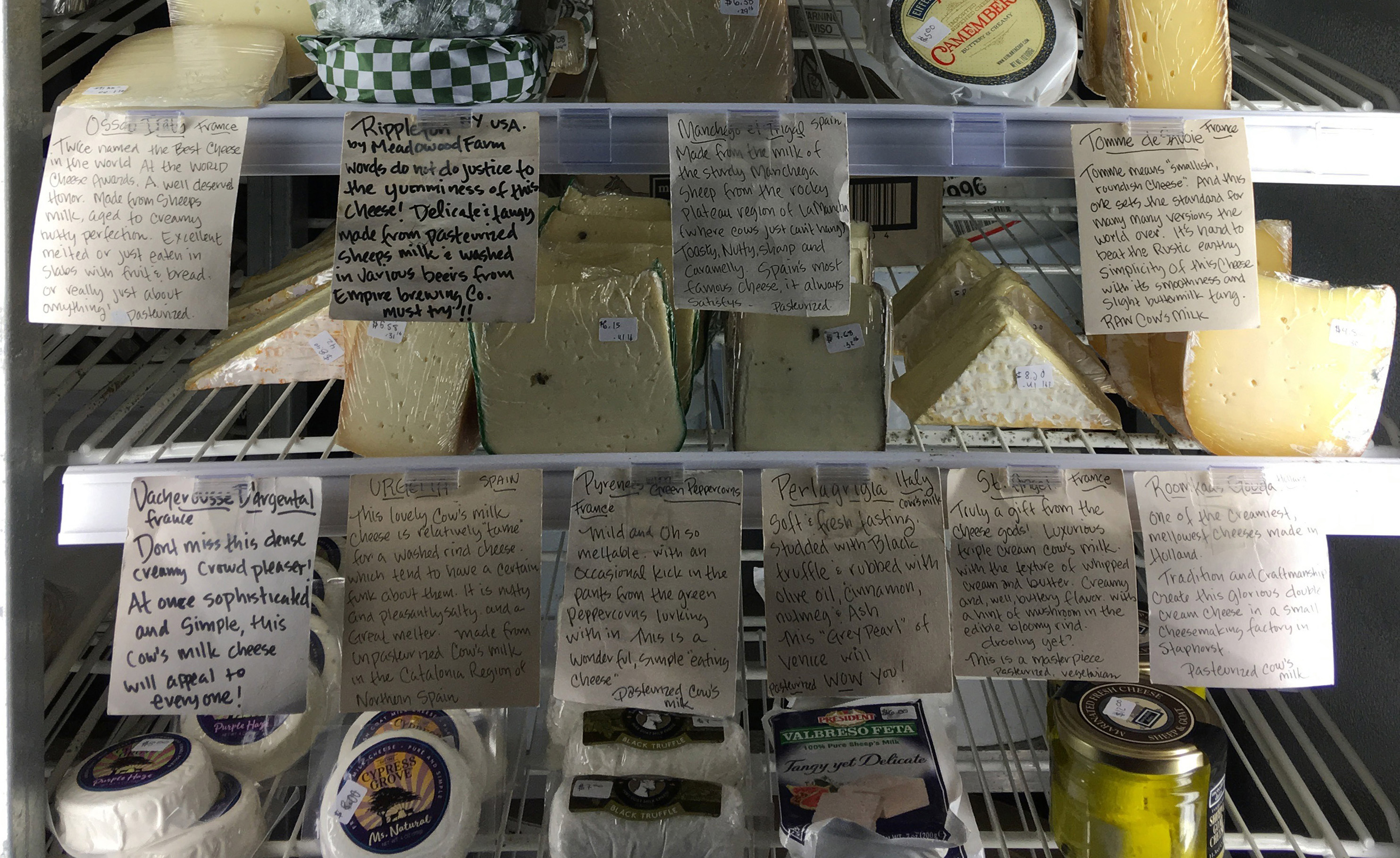 Sweets
Traditional Double Crust Fruit Pies

Apple, Tart Cherry, Apple Raspberry, Peach Cranberry, Apple Cranberry, Peach, Apple Rhubarb, Apple Strawberry, Peach Raspberry, Blueberry, Peach Strawberry, Pear Raspberry, Peach Blueberry, Pear Cranberry, Strawberry Rhubarb

Cheese Cakes

Rich and creamy Pumpkin, Plain, or Chocolate with classic Graham Cracker Crust

Homemade, Fresh Whipped Cream

$8 per pint

$16 per quart

Available to order in Pints or Quarts.

Rustic Tarts

Base Fruits: Apple, Pear
Topping Fruits: Raspberries, Strawberries, and Blackberries
Other toppings: Candied Ginger, Toasted Pecans

Holiday Classics

Pumpkin, Sweet Potato, Pecan, Sweet Potato Pecan, Mince (homemade vegetarian)

Colossal Cream Pies

Banana Cream, Coconut Custard Cream, Chocolate Mousse, Raspberry Mousse, Lemon Meringue
Want your pie ala mode?
Pick up a pint or two of some delicious Gelato and Sorbetto.
Have a Crowd for Breakfast??
We can make 1/4 sheet or 1/2 sheet pans of our fabulousCoffee Cake, Gingerbread, Pumpkin Cake, Dutch Apple Bar, and BananaCoconut Cake. We also have Muffins and Scones in regular or mini sizes, sweet or savory.
Minimum Orders (single variety):
Regular or mini scones – 6 pieces
Regular or Mini Muffins – 6 pieces
Eggs Anyone?
Spanish Tortillas and Quiche are available in 6-inch or 9-inch pie tins.
Classic Spanish Tortilla Egg, Sliced Potato, Sautéed Onion and olive oil baked to golden brown. 6 inch $8.00, 9 inch $25.00
OR
Quiche can be made with or without crust if you prefer.
Fillings:
Cheese: Swiss, Jack, Mozz, Brie.
Meat: Bacon, Ham, Sausage.
Veggies: Spinach,Onions, Mushrooms, Peppers
6″ $15.00 | 9″ $30.00
Other ingredients may be available. Please ask.
HOMEMADE not just "Home Baked"